We exist to empower the students of Rowan County as they discover their strengths and establish pathways to their future success by providing access to information, guided experiences, and opportunities to prepare themselves academically, personally and financially.
EXECUTIVE DIRECTOR
Jessica Vess
Jessica is an alumna of Chowan University and began working at Crosby Scholars in 2013. Her favorite place to visit is Hawaii. She also enjoys singing and spending time with her husband, Jeremy, and daughter, Josie.
HIGH SCHOOL PROGRAM MANAGER
Eric Brooks
Eric works with grades 9-12. He graduated from Durham School of the Arts and is an alumnus of both Winston-Salem and Appalachian State University. He loves everything Duke basketball, has 2 busy kids, and enjoys listening to the Beatles and Jay Z!
MIDDLE SCHOOL PROGRAM COORDINATOR
Michelle Strong
Michelle is from Florida, graduated HS in Japan, and is an alumna of Liberty University. Her favorite place is England; she has lived in 3 countries, 9 states, and 1 island. She has 2 Crosby Scholar children, is the youngest of 10, and writes poetry in her free time. You'll see her at CGMS, CLMS, EMS, SEMS, & WRMS.
MIDDLE SCHOOL OUTREACH SPECIALIST
Hanson Saryee
Hanson graduated from Salisbury High and is an alumnus of UNC-Pembroke. He is from Philly and loves the Philadelphia Eagles. He played 4 sports (basketball, track, soccer & football) and won 3 state championship rings (track & soccer). You'll see him at Knox Middle School and North Middle School.
HIGH SCHOOL OUTREACH SPECIALIST
Subrina Wilson
Subrina's background is college prep planning for parents and students. She is a native of Charlotte and a graduate of the University of Phoenix. Her love for student success has her on a life-long mission to assist families with getting their students "From Momma's House to College". In fact, that is the title of her book! She loves all things college & music.
HIGH SCHOOL OUTREACH SPECIALIST
Melissa Raymar-Waller
Melissa was born and bred in Rowan County, She graduated from West Rowan High School and is an alumna of the UNC Charlotte. She is also a mother of four with two being Crosby Scholars. Melissa loves backpacking, hiking, horses, running, and reading.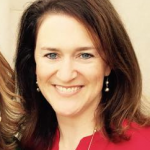 SENIOR PROGRAM CONSULTANT
Mary Allen Conforti
Mary Allen is from Mississippi and is an alumna of Emory University and Duke University. She is a mother of 3 who enjoys hiking, reading non-fiction and biographies. She loves ACC basketball and SEC football.
INTERESTED IN WORKING AS A SENIOR ADVISOR?