The Crosby Scholars Program
The Rowan Crosby Scholars Program is a college access organization for students in 6th - 12th grade who are enrolled in the Rowan-Salisbury School system. The Program prepares students academically, financially, and personally for post-secondary opportunities best suited to each student's goals, abilities, and needs.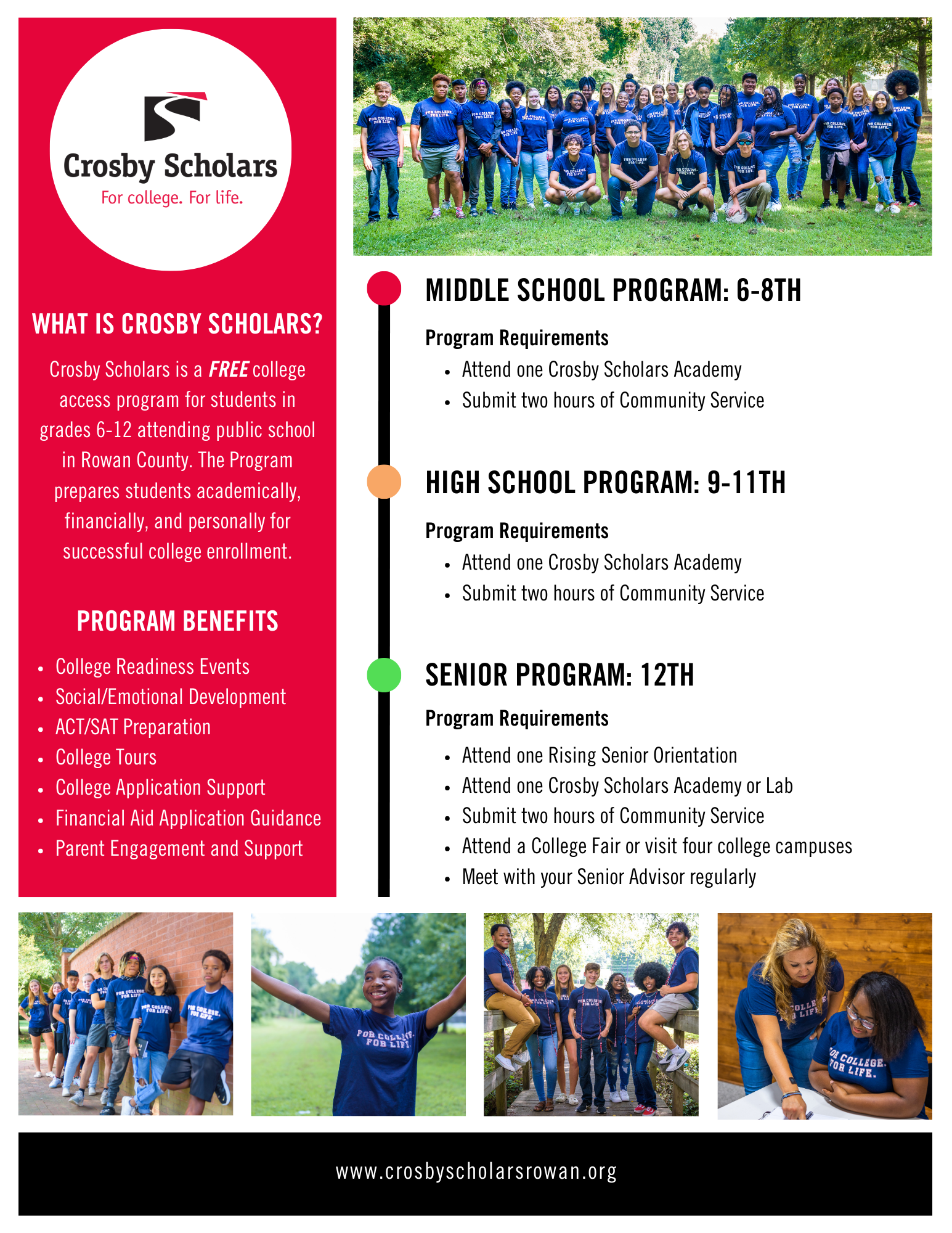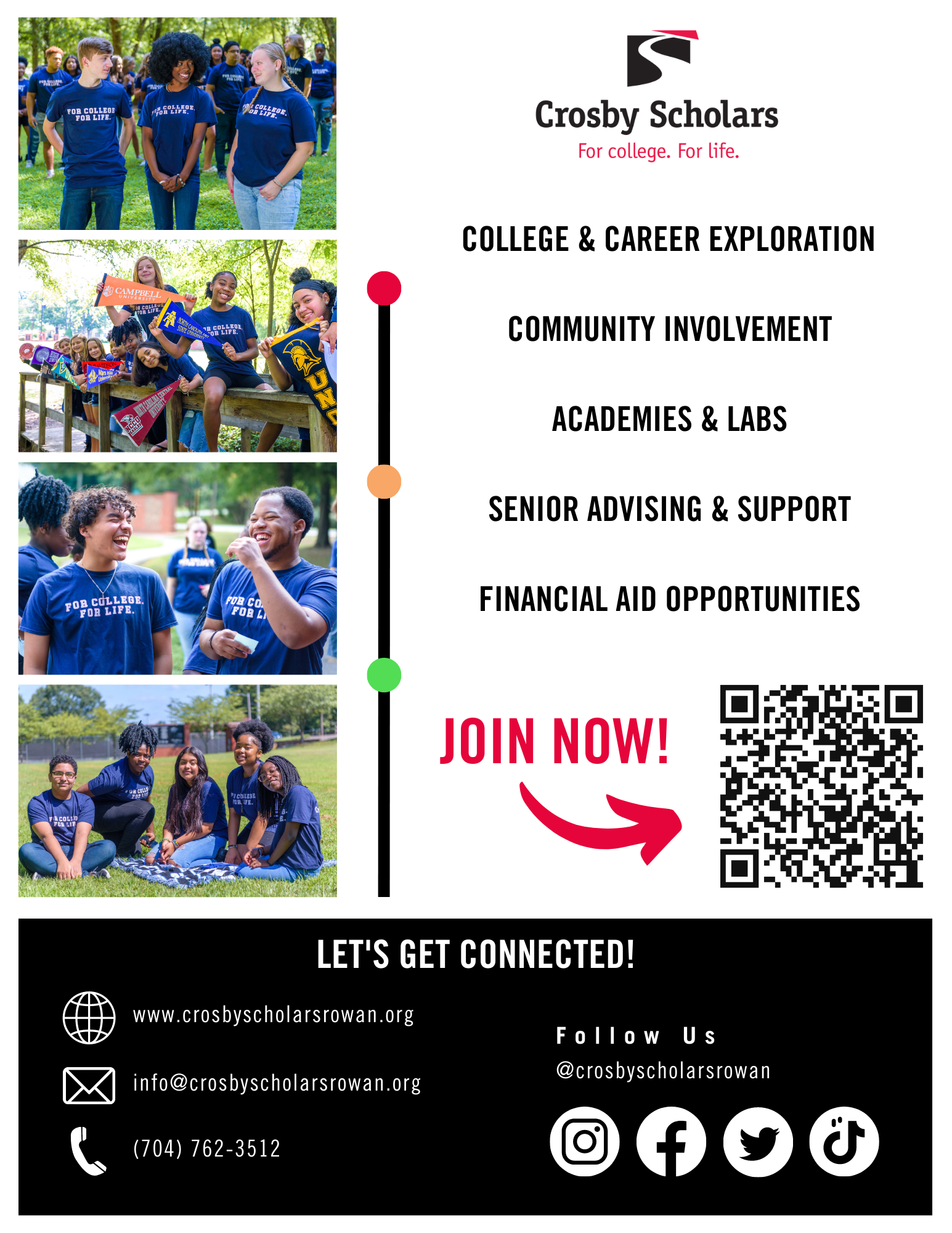 Why Join the Crosby Scholars Program?
COMPLETELY FREE PROGRAM!
Offers a host of workshops, timelines, and guidance to help students and their families navigate successful college search and college enrollment or other post-secondary opportunities
Students receive advisory services, take part in college/career exploration activities, and participate in college admission and financial aid workshops
Offers one-on-one assistance with the college admission and financial aid process through pairing students with a personal Senior Advisor
Provides multiple college tour options for students to attend and participate in yearly
Informs and provides students with community service opportunities
Students who complete the program and need financial assistance are eligible to apply for our 'Last Dollar Grant' in college for up to $1000 each year for 4 years.
Students who graduate high school as a Crosby Scholar are eligible to apply for our scholarships and grants
How to Join
Students in grades 6-10 attending a Rowan County public school can join the Crosby Scholars Program by completing a brief application, for informational purposes, on the Crosby Scholars website. Students and families are enrolled into the Program upon receipt of the application.
Please contact us at info@crosbyscholarsrowan.org or (704) 762-3512 with any questions.