Scholarships & Financial Aid
All Graduates: Apply for Crosby Scholars Last Dollar Grant NOW!
The Crosby Scholars Last Dollar Grant application is now open for the graduating Class of 2023 and prior. Students must apply by clicking the Apply button below to access the new Submittable application. The Last Dollar Grant is not automatic; scholars must meet all criteria and apply to be considered. Scholars must demonstrate not only financial need but also remaining need after the school of choice has awarded aid. For more information, review our Last Dollar Grant page.
2023 Crosby Scholars Scholarships
All Crosby Scholars Scholarships for the 2023 graduating class have closed as of May 1st, 2023. The scholarship opening date for the 2024 graduating class will be announced this Fall.
Questions about scholarships? Contact the Financial Aid Team at info@crosbyscholarsrowan.org
Outside or Institutional Scholarships
Need ideas on how to find scholarship opportunities?
Institutional Scholarships are those offered by a specific college or university. Typically, these scholarship opportunities are listed on the school's Financial Aid web page. Students can begin by researching institutional scholarships offered at the colleges where they plan to apply. Every college's financial aid web page lists scholarships unique to their school and the qualifications necessary for consideration. Students applying to schools in other states can locate this information on their web pages.
Every high school in the Rowan-Salisbury School System has a school counselor designated as the scholarship coordinator. Seniors should make sure they know who is in charge of scholarships and how to access their high school's scholarship newsletter.
College Board Opportunity Scholarships - Turn your Efforts into Scholarships! The College Board has launched a new scholarship program with $5 million in scholarships each year.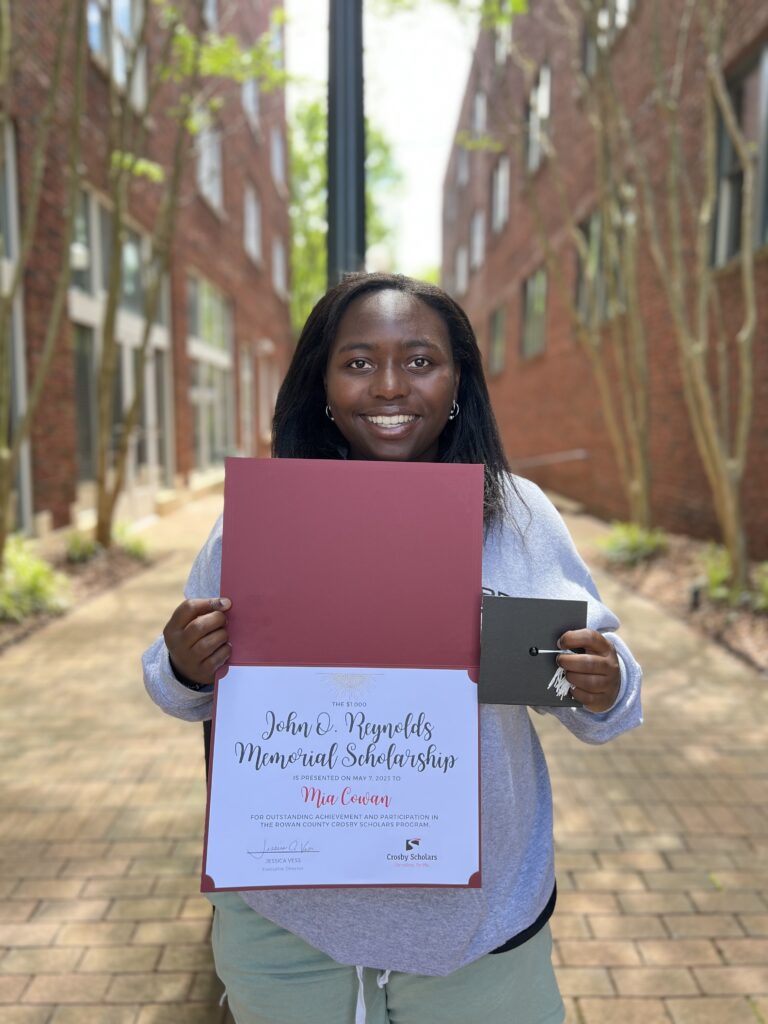 Financial Aid
The Free Application for Federal Student Aid (FAFSA)
Applying for federal student aid is FREE. It is also time-sensitive. The 2024-25 FAFSA application opens in December 2023. There are several FAFSA priority deadlines that you need to be aware of (the deadline for your state, a federal deadline, and an institutional deadline -- see below for more info on school-specific deadlines.) North Carolina's state priority deadline for Financial Aid is as soon as possible after December 1.
Remember, there are College Financial Aid Deadlines, State Financial Aid Deadlines, and a Federal Financial Aid Deadline. Meet these deadlines to ensure access to the most Financial Aid possible. 
Free Application for Federal Student Aid
Whether students think they will qualify for need-based aid or not, all students should still plan to complete the FAFSA application. Some institutions will require the FAFSA before offering even merit-based scholarships. So it is crucial that students and parents complete the FAFSA regardless of their family's financial capabilities.
College costs vary widely, and the sticker price at some schools discourages students from applying because they are convinced they cannot afford to attend. However, the only way to discover the true cost of attendance is to submit the FAFSA and review the school's financial aid package upon receipt. Private colleges with large sticker prices frequently provide merit aid that makes their overall cost comparable to, or in some instances, more affordable than, public universities.
Outside scholarships can further reduce the cost, depending on how they are factored into the aid package. Students should ALWAYS check with the financial aid office to determine how private scholarship funds will affect other aid they were offered. Ultimately, students and families are best served by waiting until they are able to compare all financial aid packages before deciding which college is the best choice financially.
Federal Student Loans are a common option for funding your College education. Find out everything parents and students need to know about Federal Student Loan borrowing with CFNC's Smart Loan Borrowing Guide.