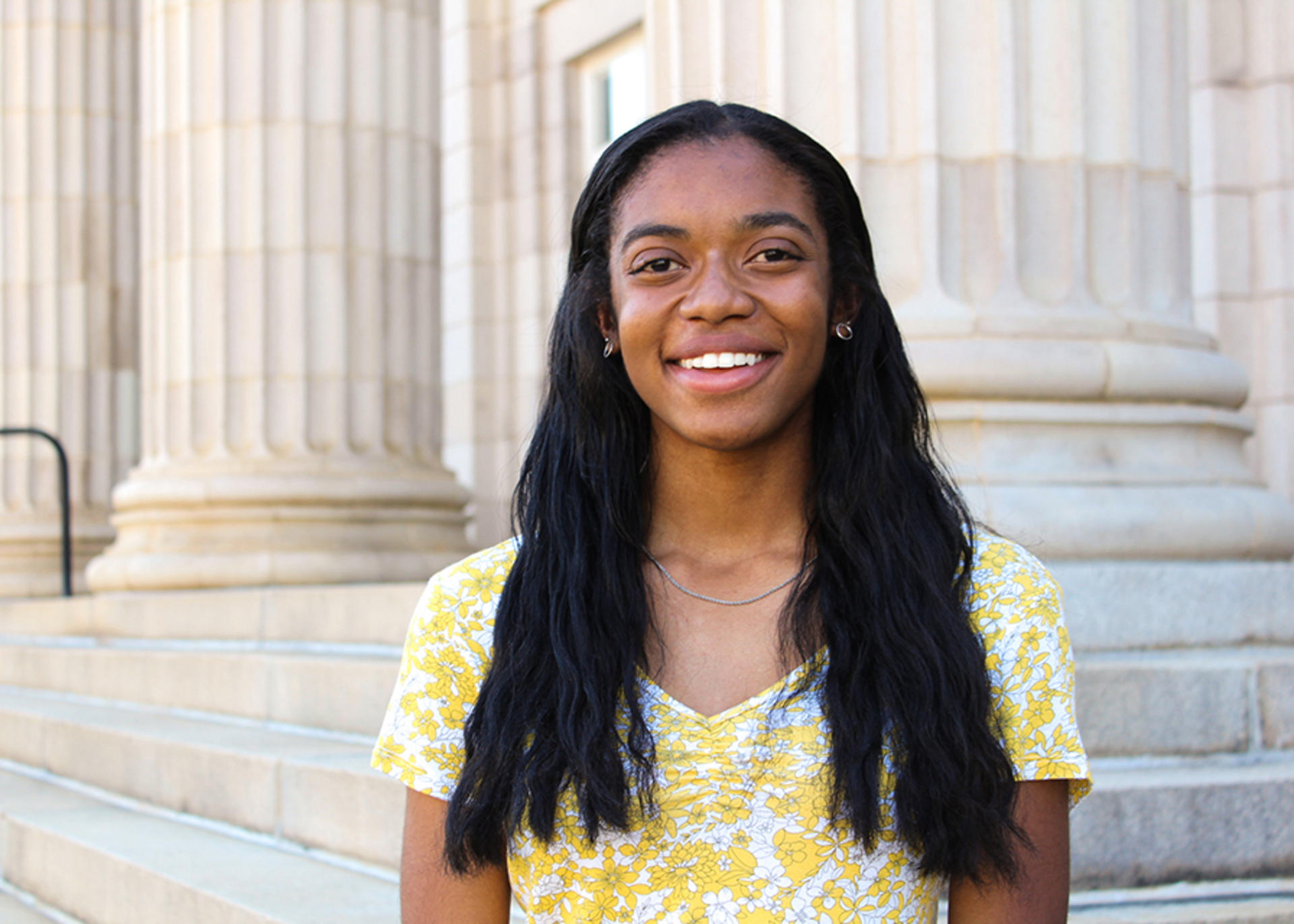 Incoming student Taron Lilly '24 is using her passion for advocacy to make an impact on her community in Salisbury, N.C., and beyond.
Over the years, Taron has held more than 10 positions helping to better her community, including interning with the Rowan County District Attorney's Office, serving as a Youth Representative for the Juvenile Crime Prevention Council, acting as Senator for the RCCC Student Government Association, and working as a page for the N.C. House of Representatives.
As a page, Taron had a rare, up-close opportunity to see the intricate details that shape the everyday lives of those in her community. She learned the ins and outs of the state governing process, as well as the impacts of this process on her community. Taron's experience also helped her appreciate the need for networking and showed her the importance of grassroots mobilization.
"Working with the N.C. House of Representatives increased my desire to become involved in public policy and created a framework for me to focus my goals of advocacy," Taron says.
Excited for the Future
Taron was a standout student at Rowan County Early College, where she attended high school. She worked hard to achieve academic success and held positions as the President of the Cultural Awareness Club, Public Relations Chair of the National Honors Society, and School President for the Crosby Scholars of Rowan County. Among all of these accomplishments, Taron even had time to complete an Associates in Arts at Rowan-Cabarrus Community College.
When it came time to choose a place to pursue her bachelor's degree, Guilford's diverse and inclusive community made Taron feel right at home. She loved the welcoming feeling when she visited campus and looks forward to forming close-knit relationships with fellow students and professors.
Taron hopes to continue developing her expert writing and communication skills as an English and Media Studies major in order to coherently and eloquently convey ideas in her future work. She plans to pursue a career as an attorney focused on policy changes and advocacy after Guilford.
"I'm excited to meet new people who also want to make positive impacts in their communities," Taron says