In 1937, Entertainer Bing Crosby started a small golf tournament in California. The event, which paired Hollywood hackers with golf pros, eventually became large enough to provide funds to a number of charities associated with golf and education.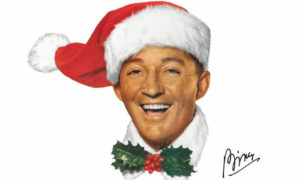 With a 60-year history, The CROSBY National Celebrity Golf Tournament was the longest running charity golf tournament in the nation. Although Bing passed away in 1977, the tournament continued in his honor. Thanks to Kathryn Crosby, his widow, the tournament moved in 1986 from California to the Bermuda Run Country Club near Winston-Salem, NC.
The Crosby Scholars Community Partnership began in Forsyth County, NC in 1992 by the organizers of The CROSBY National Celebrity Golf Tournament. Since 1996, Crosby Scholars has been available to Forsyth County public school students in grades 6-12. Forsyth County has graduated over 7,800 Crosby Scholars, awarded $5 million in Last Dollar Grants, and helped leverage over $50 million in other financial aid for its students.
In July 2012, Goodwill Industries of Northwest North Carolina, Inc. and The Crosby Scholars Community Partnership announced the formation of a strategic alliance that established Crosby Scholars as an independent affiliate of Goodwill. In addition to providing funding for Crosby Scholars in Forsyth County, the affiliation also offered a unique opportunity for the replication and expansion of the Crosby Scholars model within Goodwill's 31-county northwest North Carolina territory.
In January 2013, the first off-shoot of this strategic alliance was launched – The Rowan County Crosby Scholars Community Partnership. In its inaugural year, Rowan Crosby Scholars had 1,734 students apply: 867 Middle School students and 867 High School students. In 2016, the Rowan Crosby Scholars program graduated its first class of seniors.